The Ooty Train travels over severe gradients before arriving in the Queen of Hills, Ooty, in the state of Tamil Nadu. Mettupalayam nestled in the foothills of the Nigiris and along the banks of the Bhavani River, the the starting destination to reach Ooty by road and rail.
The best method to go to Ooty is via train, even though you can use a cab or bus. Both the Nilgiri Mountain train also called Nilgiri Toy train go from Mettupalayam directly to Ooty. Taking a ride on the Nilgiri Mountain Railways' train from Mettupalayam to Ooty is an awe-inspiring journey through the breathtaking scenery.
Get Tickets In WhatsApp
Ooty Toy Train Tickets
Mettupalayam to Ooty Train
The Nilgiri Mountain Railway (NMR) is a world-heritage railway that brings a large number of visitors to Ooty on their route to the mountains. On a daily basis, the Nilgiri Mountain Railway, also known as the Toy Train or the Nilgiri passenger, runs between Mettupalayam and Ooty. The train traverses a distance of 26 kilometers and goes over 208 bends, 16 tunnels, and 250 bridges on its journey there. The toy train takes around 4 to 5 hours to go from Mettupalayam to Ooty, depending on traffic. From Mettupalayam railway station, the train travels to Coonoor and then to Wellington, Aruvankadu, and Ketti railway stations, before arriving at Ooty, also known as Udhagamandalam railway station.
Mettupalayam to Ooty Train Timings
Train ticket prices are determined by a variety of criteria, including the seat you choose and your travel dates. In the case of the Ooty Train, there are two coaches in total, i.e., the first class and the second class. The prices are defined below:
| | | | |
| --- | --- | --- | --- |
| Train No | Departure | Arrival | Travel Time |
| 56136 | 07:10 | 11:55 | 04:45 |
Mettupalayam to Ooty Train Timing
Mettupalayam to Ooty Train Tickets Price
| | |
| --- | --- |
| Class | Price |
| First Class | Rs 700 |
| Second Class | Rs 395 |
Mettupalayam to Ooty Train Tickets Price
The train terminates in Ooty, also known as Udhagamandalam railway station. The Ooty toy train was first operated by the Madras Railway Company in 1908 after it was established by the British. The Nilgiri toy train is well-known among tourists, and traveling on it from Ooty would be a wonderful experience. It is possible to see the whole Nilgiri Mountain range, which is a visual treat for the eyes.
Difference between First class & Second Class
First and the Last coach will be first-class with full side glass, seats are sofa kind and 4 people share the seats total 8 people in one cabin, seats will face each other
The second class will be 2 seaters with normal front-facing cabins, just like bus seats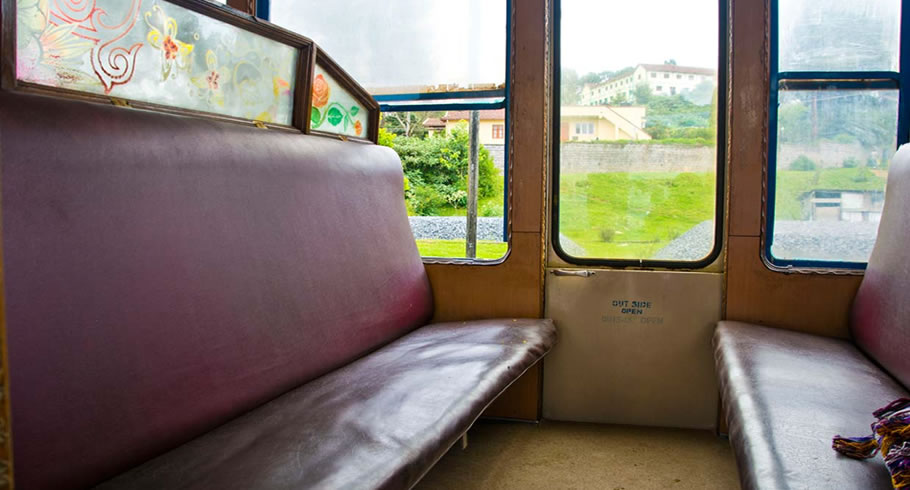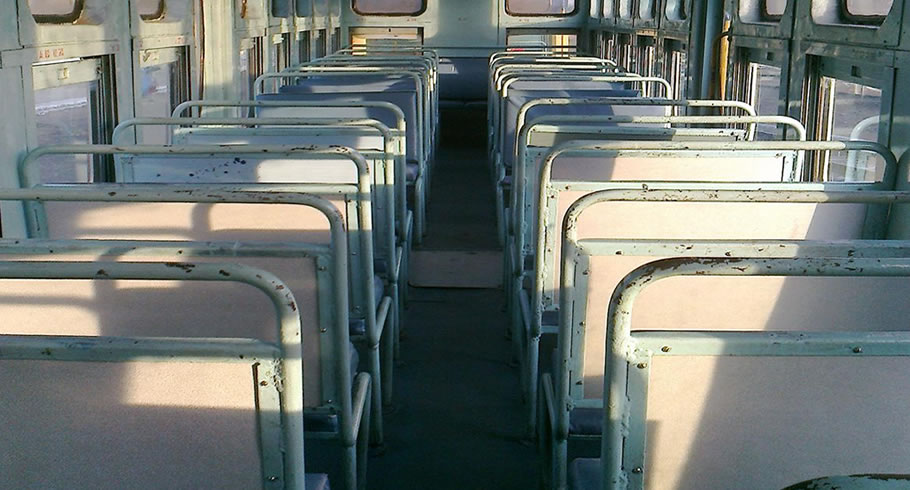 Now the question will be Which one to choose, we recommend if you are a group of people around 4 to 8 choose first class if you are a couple or only two people, need seats nearby and don't want to share seats with others choose the second class.
How to Book Ooty Train Tickets
You have two options, Book through us or book via IRCTC
Book through Us
Send traveler's name, age, and genders with trip date in whats app, get your tickets in whats app.
Book through Indian Railways
Visit the Indian railway's website to purchase your train tickets to Ooty and check the PNR status.
Go to IRCTC's official website to book your Ooty train tickets. Your departure and arrival dates and locations should be entered in this step. This date's train schedule will be shown on your computer screen.
You'll be sent to a website where you can view all of the available discounts and cash incentives for the seat class you've selected.
This is the last step, in which you'll enter your personal information and go to the payment page by clicking "Continue."
The ticket confirmation email will be sent to the e-mail address you provided during the registration process.
PNR status may be simply checked on IRCTC app, the site where you purchased your tickets. In order to know if your train ticket is confirmed (CNF), waitlisted (WL), or under Reservation Against Cancellation, you need a PNR number (RAC). In addition, IRCTC app allows you to check the current status of your train by entering your train number, or you may get updates on your mobile device. IRCTC app also provides other services, such as a platform finder, a train coach location, and a train operating status. Tatkal rail tickets may be purchased on IRCTC app in case of emergency or sudden plans. IRCTC app 's customer service team is available around the clock to answer any questions you may have about making a reservation.
How many days before need to Book
During peak tourist seasons, there is a high demand for toy train tickets, so booking online is the best way to avoid long lines. Purchasing tickets at least two to three months in advance is highly recommended. During the five-hour toy train trip from Mettupalayam to Ooty, taking in the breathtaking scenery, seeing the steam rise through the dense woods, and sticking one's head out the windows to take in the fresh air are sure to be highlighted.
Alternative Train if Mettupalayam to Ooty Trains are sold out
Ooty to Coonoor train or Coonoor To Ooty Train
Missed Booking Mettupalayam to Ooty Train, still can enjoy the ride, The Ooty to Coonoor Train will whisk you away on an unforgettable train ride. Visitors may have a rejuvenating journey through beautiful green tea farms, deep woods, huge eucalyptus trees, and steep mountains thanks to the nearly vintage toy train. The 19-kilometer 45 min ride Ooty-to-Coonoor road passes through some of the most beautiful countrysides. You'll have plenty of time to take in the sights and sounds of nature on your tour.
During the 45 min journey, you'll be able to immerse yourself in the charming beauty of the area. Traveling through tunnels and across bridges, you'll find yourself stepping back in time. In Ooty, you'll find yourself surrounded by gorgeous woods, lakes, gardens, and waterfalls. Located in the state of Tamil Nadu, this hill station has become a renowned tourist destination. Your journey to the most popular hill station is enhanced by a scenic train ride that weaves past valleys, lakes, and rolling hills.