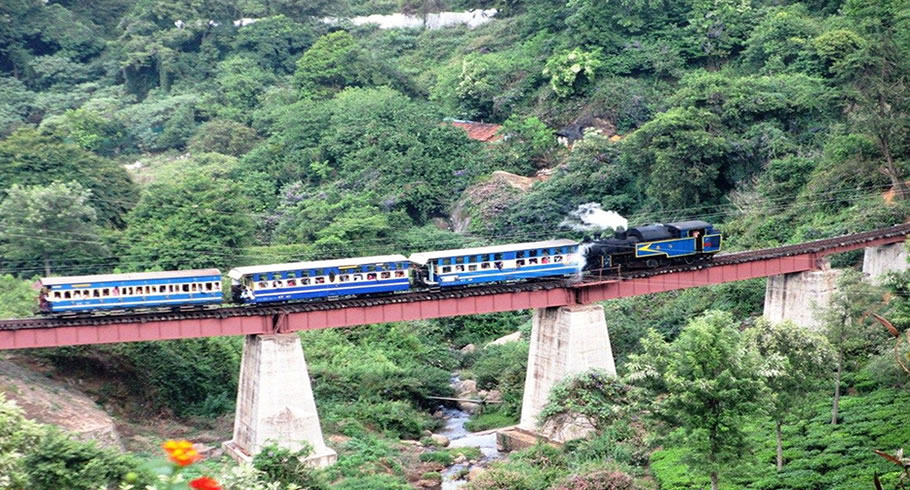 Mettupalayam is a taluk and municipality which is situated in the Coimbatore district of Tamil Nadu. Mettupalayam is a beautiful place settled at the foot of the Nilgiris district.
A person who plans to visit Ooty via Coimbatore also visits Mettupalayam. The experience of visiting Mettupalayam is mesmerizing.
Now one important question which comes to the mind of every tourist is how to reach Ooty from Mettupalayam? The distance by road between Mettupalayam and Ooty is 51 kilometers which approximately takes 1 hour and 53 minutes.
However, Mettupalayam to Ooty train takes somewhere around 4 hours and 45 minutes. The train timings are also flexible. There is only one train from Mettupalayam to Ooty that starts at 7:45 am.
The journey via the road is also comfortable. The roads are developed and don't create any problems for the passenger.
The option of flights is not available to reach Ooty from Mettupalayam. There is not any airport in Ooty. The nearest airports to Ooty are Coimbatore and Bangalore. But Mettupalayam is a part of Coimbatore. So the option of flight is not available.
Ooty is a beautiful place to visit. A vacation in Ooty can give you a lifetime experience. There are places in Ooty where your peace is attained. The journey from Mettupalayam to Ooty is not difficult at all.
Mettupalayam to Ooty trains is the most people liked the way to reach Ooty but it may take more than 5 hrs in train and getting the train tickets is more competitive there days. Another option is a bus. The buses are also frequently available and the only government buses are available.
So if you are planning your journey from Mettupalayam to Ooty, then choose your options wisely.